Employee development approaches, technologies, and opportunities are changing at a dizzying pace. As organizations move away from formal, measurable approaches in favor of more organic, self-guided methods, the way learning and development is measured and analyzed has also evolved. In this on-demand webinar, Dani will provide an overview of this changing landscape.


You'll come away with:

How the history of organization metrics influences our approaches and capabilities today

What those responsible for showing the impact of learning should view differently

Some key conversations occurring in the marketplace around learning and development analytics
Speakers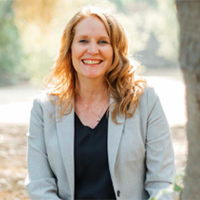 Dani Johnson
Co-founder & Principal Analyst @RedThread Research
Dani is a co-founder and principal analyst for RedThread Research. She has spent the majority of her career writing about, conducting research in, and consulting on human capital practices and technology. Before starting RedThread, Dani led the Learning and Career research practice at Bersin. She also led the Human Resource Competency Study with the University of Michigan and the RBL Group, which resulted in her co-authoring the book, HR Competencies: Mastery at the Intersection of People and Business. Her ideas can be found in publications such as CLO Magazine, HR Magazine, and Employment Relations today. Dani holds a Master of Business Administration and a Master of Science and Bachelor of Science degrees in Mechanical Engineering from Brigham Young University.