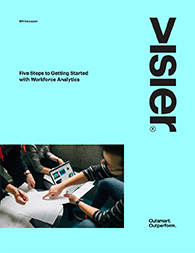 Now, more than ever, business leaders need strategic insight and the ability to model how workforce trends impact revenue and profits— quickly and accurately.
An investment in the right people analytics solution is key to achieving this, and a strong business case is dependent on the return the solution delivers. However, it can often be a challenge to put into quantitative terms the value of better workforce insights and planning. We've selected five areas of easy-to-measure savings and gains that the right people analytics solution can deliver.
Download this guide to find out how you can simplify and accelerate your journey from HR metrics to workforce analytics.