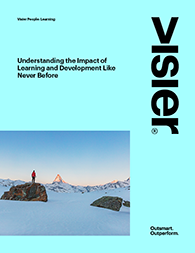 Visier People™: Learning gives you answers in seconds to pre-built, best practice learning and development questions, and lets you quickly translate these insights into better HR and business outcomes.
Use Visier People: Learning to monitor the impact of programs so you can adjust them to better impact the business.
Download this introduction to learn more.