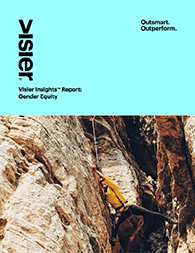 Yet, in the last 20 years the gender wage gap has only improved by 8%—a slow pace of improvement that indicates removing the gap entirely is more than a generation away.
In this Visier Insights: Gender Equity report—a report based on analysis of 165,000 workers representing over 30 blue chip companies—Visier uncovers a critical new finding in addressing gender wage disparity.
Download your complimentary copy.